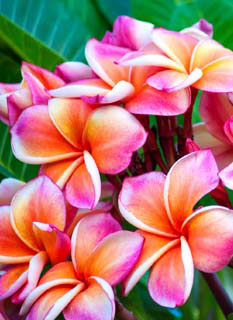 Flower
OF THE MONTH CLUB
Independently rated #1 seven years in a row!
Highest Quality - Our world-class growers guarantee their very best selections!
Backed by our exclusive "They'll Love It!" Guarantee!
FREE SHIPPING every month in the Continental U.S.!
Personalized gift announcement and Flower Lover's Newsletter!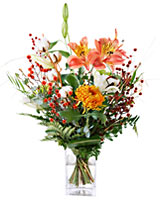 Why have more than 2 million satisfied customers
chosen Amazing Clubs? It might be our extraordinary value and competitive prices. It might be our exceptional customer service and dedication to our members. But most likely it's because they know that a gift from Amazing Clubs is a gift of unparalleled quality.
We're proud of the beautiful flowers we deliver to our members every month. Over the last 12 months we've featured the following selections in the Flower of the Month Club.
June, 2017
Coming Soon...
May, 2017
The Magical May Bouquet
Heliconia
Opal Heliconia
Ginger Foliage
Robelini Palm
April, 2017
The Venus Bouquet
Asiatic Lillies in Pink, Yellow and White
March, 2017
The Tropic Spring Bouquet
Tropic Fleur Heliconia
Assorted Pincushion Protea
Lady Jane Tulip Anthurium
Ti Leaves
Massangeana Leaves
Branch of Podocarpus
February, 2017
The Sweet Splendor Bouquet
Alstromeria
Pink and White Lilies
Lisianthus
Pinceles
Ti Leaves
January, 2017
The Caribbean Winter Bouquet
Cataractarum Palms Bird of Paradise
Opal Fire
Red Ginger
Tropical Foliage
December, 2016
The Island Ginger Plume Bouquet
Red Ginger
Stems of Cateracterum Palm
Assorted Ginger Foliage
November, 2016
The Fall Lily Bouquet
Tall Tango Lilies
Tropical Foliage
October, 2016
The Autumn Sunset Bouquet
Pink Mink Protea
Pink Ice Flowers
Sunset Foliage
September, 2016
The Kalapana Okika Bouquet
White Hawaiian Dendrobium Orchids
Kalapana Anthurium
August, 2016
The Aloha Orchid Bouquet
Assorted Hawaiian Dendrobium Orchids
Orchid Foliage
Ti Leaves
July, 2016
The Gentle Summer Bouquet
Assorted Flamingo Flowers
Massangeana leaves
Red Ti Leaves
June, 2016
The Super Fresh Bouquet
Tropic Fleur
Red Ginger
Phoenix
Massangeana
Dendros
Anthurium
We know you have many choices when you're trying to send the perfect gift. Let us show you why Amazing Clubs should be your first and only choice for a gift they'll never forget!
Questions? See our
FAQ
.
Ready to order? Order online or call us toll-free at 1-800-507-4660
.