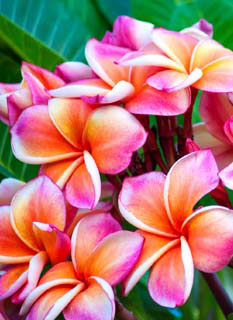 Flower
OF THE MONTH CLUB
Fresh-cut, seasonal and exotic flowers every month!
Highest Quality - Our world-class growers guarantee their very best selections!
100% satisfaction guaranteed!
FREE SHIPPING every month!
Personalized gift announcement!
Flower Lover's Newsletter with every shipment!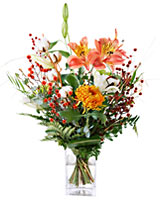 Why have over 1 million satisfied customers
chosen Amazing Clubs? It might be our extraordinary value and competitive prices. It might be our exceptional customer service and dedication to our members. But most likely it's because they know that a gift from Amazing Clubs is a gift of unparalleled quality.
We're proud of the beautiful flowers we deliver to our members every month. Over the last 12 months we've featured the following selections in the Flower of the Month Club.
May, 2016
The Lovely Lilies Bouquet
Red Asiatic Lilies
Yellow and Pink L.A. Hybrid Lilies
April, 2016
The Jungle Romance Bouquet
Anthuriums
Pincushion
Song of India
Ti Leaves
Dracena Massangeana
March, 2016
The Super Bom Bouquet
Assorted Dendrobium Orchids
Pink Ti Leaves
February, 2016
The Pincushion Protea Bouquet
Large and Small Pincushions
Hala Flowers
Podocarpus Stems
January, 2016
The Rain Forest Bouquet
Bird of Paradise
Heliconia Psittacorum
Ti Leaves
Flowering Cordylines
December, 2015
The Red Ginger Bouquet
Assorted Red Ginger
Areca Foliage
Ti Leaves
November, 2015
Medium Heliconia
Psittacorum Heliconia
Red Ti Leaves
Green Ti Leaves
October, 2015
Light Mink Protea
Deep Mink Protea
Tropical Foliage
Protea Foliage
September, 2015
Anthurium
Massangeana Leaves
Red Ti Leaves
Tropical Foliage
August, 2015
African Marigold
Matricaria
Spray Roses
Seeded Eucalyptus
July, 2015
Gerbera
Matsumoto Aster
Hypericum
Safflower
Baby Blue Eucalyptus
June, 2015
Asiatic Lily
Kangaroo Paw
Pom Pons
Salal
Solidago
We know you have many choices when you're trying to send the perfect gift. Let us show you why Amazing Clubs should be your first and only choice for a gift they'll never forget!
Questions? See our
FAQ
.
Ready to order? Order online or call us toll-free at 1-800-507-4660
.