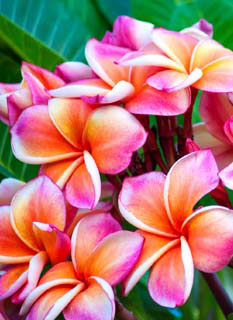 Flower
OF THE MONTH CLUB
Independently rated #1 seven years in a row!
Highest Quality - Our world-class growers guarantee their very best selections!
Backed by our exclusive "They'll Love It!" Guarantee!
FREE SHIPPING every month in the Continental U.S.!
Personalized gift announcement and Flower Lover's Newsletter!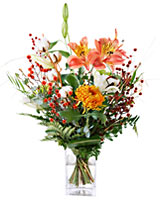 What kinds of flowers will I receive with my membership?
We feature only the finest fresh-cut, exotic and seasonal flowers every month. Previous selections have included Peruvian lillies, dendrobium orchids, red anthuriums, birds of paradise, specialty roses, and many more exclusive offerings.
Do you send a wide variety of flowers?
We'll generally feature two to three different varieties of premium flowers each month with accompanying greenery and complimentary foliage. However, we keep our greenery and foliage to a minimum and the majority of our arrangements is always our featured flowers.
How large are your monthly arrangements?
Our monthly arrangements are full-sized and suitable as centerpieces or for display in an entryway. Many of our monthly deliveries are made to places of businesses including law firms, medical practices and corporate offices.
How are your flowers packaged?
All of our flowers are delivered in specialty packaging to ensure freshness and safe delivery and we ship direct from our growers for maximum longevity. You'll also receive our Flower Lovers Newsletter with information regarding our monthly selections and discounted offers should you wish to re-order a specific arrangement.
Can I choose the flowers that I'll receive?
Part of the fun of each monthly delivery is the excitement of experiencing our latest selection for the first time. So, while you can't specify in advance what flowers you'll receive, rest assured that each monthly delivery is personally selected by our floral professionals for freshness, beauty, and seasonality.
What if I don't like one of the flowers? Do you offer a guarantee?
Your satisfaction is our business. If you're ever unhappy with our service, you can cancel your membership and receive a full refund for any unshipped merchandise. No questions asked and no additional costs!
How long are your memberships?
As long as you like! We offer 3, 6, and 12 month memberships and our Flower of the Season Club with new selections each spring, summer, fall and winter. You can also join with a monthly renewable membership.
If I send a gift membership, do you include a message?
Of course. When placing your order you'll have the option of sending a gift announcement by U.S. mail or email. You can even print a gift announcement right from your computer.
How do you ship your products?
We ship all monthly gift clubs to arrive the last week of each month. All shipments are shipped grower-direct by express delivery (FedEx or UPS) and are delivered in protective packaging for safe arrival.
Can you ship to PO boxes, FPO or APO boxes?
Sorry, no, We can only ship to residential and business addresses.
Can you ship outside the United States?
We apologize but due to the perishable and delicate nature of some of our gourmet items, we can only ship within the continental 48 United States. If you're shopping for delivery to Canada, please visit our Canadian website at AmazingClubs.ca.
How can I pay for my order?
We accept Visa, MasterCard, American Express, and Discover.
Do you offer corporate quantity discounts?
Yes, we have a variety of corporate programs encompassing all of our gourmet monthly gift clubs. Please call our corporate sales team at 1-800-988-5518 for more information. You may also contact us by email at corporate@amazingclubs.com.
How can I reach you?
Assistance is available 7 days a week, 7am to midnight, eastern time.
By Phone: 1-800-507-4660
By Email: support@amazingclubs.com.
Ready to order?
Order online today or call us toll-free at 1-800-507-4660.